STEP THE FUCK OFF!!
CHANCE BLACKTOWN IS A FUCKING GENIUS! DO NOT ALTER THIS PAGE IN ANY WAY!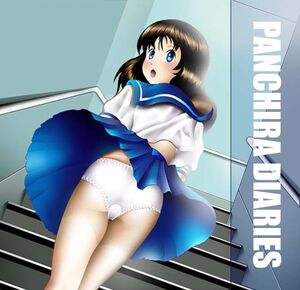 Hi. My name is Chance Blacktown. You might remember me being banned from such crapshit sites as DeviantTART, Youtube, 4chan, Encyclopedia Dramatica and countless others. The reason why I was banned was because I told the truth and didn't give a fuck what anyone else thought. Well, none of that matters now, because I'm making a fresh start here on Uncyclopedia Failcyclopedia Hentai Foundry Illogicopedia Animanga Wiki.
My main objective is to prove that lolicon is one of the defining elements of Japanese animation. As any intelligent person is already aware, anime is loaded with panchira and fanservice - visual conventions which set the artform apart from the far inferior American variant. Although this is common knowledge to any dedicated otaku, those brainless shitbags at Wikipedia are too fucking ghey to admit the truth. Subsequently, I've decided to post my articles here rather than waste any more time on those ignorant faggots. If they can't even see that lolicon is the most sophisticated artform of the 21st century, they can go fuck themselves with a rusty chainsaw.
I'm planning to write a series of articles detailing the sexual history of anime, starting with the panchira of the 'Tezuka era' and tracing its evolution through to the present day (with series like Kodomo no Jikan and Moetan). The first of these articles can be found here; any related information or documentation would be greatly appreciated (although if you think that lolicon is nothing more than legalized porn, you can go take a flying fuck at the moon as far as I'm concerned).
Oh yeah, BTW: every image on this page is my own work. I've released it all under a CC license, so feel free to reuse the art any way you want (eg illustrations for this wiki). I've posted a selection of pics in the gallery below; as you've already guessed, my specialty is panchira (don't bother asking for furry, yiff or guro because I can't stand that kind of shit). If you need a template or an image designed for an article, leave a message on my talk page and I'll get back to you if I think you're worth it.
Pantsu Gallery