Ad blocker interference detected!
Wikia is a free-to-use site that makes money from advertising. We have a modified experience for viewers using ad blockers

Wikia is not accessible if you've made further modifications. Remove the custom ad blocker rule(s) and the page will load as expected.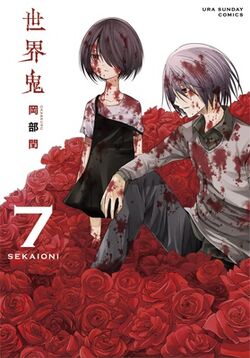 ---
Sekai Oni Wikia
Wiki founding
: October 22, 2015
Page count
: 29
Last checked
: September 20, 2016
---
Wiki is Adoptable
---
Sekai Oni
With her parents dead or missing, Shinonome Azuma has been taken into her uncle's family. However her new family has been harshly abusing her, to the point she has become so mentally unstable she developed the rare syndrome of Alice Through the Looking Glass, which makes her see things that shouldn't be there reflected on mirrors, water, glass, etc.
Everything begins when the things she sees start affecting the real world directly, and the barrier between reality and illusion breaks apart.
Welcome to the world at the other side of the mirror. Welcome to wonderland.
External Links
Edit
Other Sources
Edit
Other Wikis
Edit
References
Edit