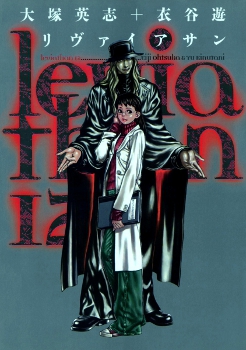 ---
---
Genre:

Drama , Horror , Supernatural 

Tags:

Media:
Leviathan is a completed shounen manga written by Otsuka Eiji and illustrated by Kinutani Yuu.
After a long absence, the young shaman Samizo Kohei returns from the dead with a prophecy of the apocalypse. Or part of him returns, at least - most of his body has been replaced with the transplanted body parts of his former friends, all retaining their distinctive personalities. He returns to his home in Shinjuku, where he works as a psychic surgeon in an unlicensed clinic. Here he serves as the unofficial guardian of the Shinjuku underground, solving paranormal murder mysteries, with the assistance of an assortment of other bizarre mystics and semi-human allies. Meanwhile, the others wonder exactly what Kohei has become, and whether he has returned to prevent the apocalypse, or to initiate it.
External Links
Edit
Other Sources
Edit
Other Wikis
Edit
References
Edit
Ad blocker interference detected!
Wikia is a free-to-use site that makes money from advertising. We have a modified experience for viewers using ad blockers

Wikia is not accessible if you've made further modifications. Remove the custom ad blocker rule(s) and the page will load as expected.