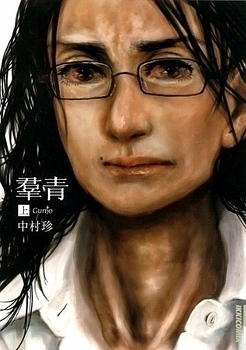 ---
---
Genre:

Drama , Psychological , Seinen

"Seinen" is not in the list of possible values (Action, Adventure, Comedy, Drama, Fantasy, Horror, Mecha, Mystery, Psychological, Romance, Science Fiction, Slice of Life, Sports, Supernatural, Yaoi, Yuri, Hentai) for this property.

Expression error: Unrecognised word "span"., Yuri 

Media:
Gunjou (羣青) is a manga written and illustrated by Nakamura Ching.
"I want you to kill him..."
Her husband abuses her on a daily basis. Unable to stand it any longer, she asks her lesbian friend to kill her husband for her. And unable to say no to the woman she loves, the lesbian kills him...
Only 22 years old when the series began, Ching Nakamura offers up a work carved from flesh, blood, and bone.
External Links
Edit
Other Sources
Edit
Other Wikis
Edit
References
Edit