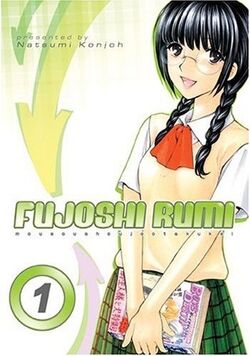 ---
---
Genre:

Media:

Manga, Film, Live Action
Fujoshi Rumi (妄想少女オタク系, Mōsō Shōjo Otaku-kei, lit. "Geeky Girl Obsession") is a seinen manga series written and illustrated by manga author Natsumi Konjoh.
The series is a comedic romance between two high-school fujoshi and the boys who fall in love with them; much of the humor comes from parodies of stereotypical fujoshi behavior and other otaku topics, and a large number of pop culture references.
External Links
Edit
Other Sources
Edit
Other Wikis
Edit
References
Edit
Ad blocker interference detected!
Wikia is a free-to-use site that makes money from advertising. We have a modified experience for viewers using ad blockers

Wikia is not accessible if you've made further modifications. Remove the custom ad blocker rule(s) and the page will load as expected.