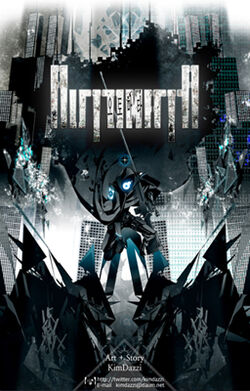 ---
---
Genre:

Action , Adventure , Mystery , Romance , ShōnenScience Fiction

"ShōnenScience Fiction" is not in the list of possible values (Action, Adventure, Comedy, Drama, Fantasy, Horror, Mecha, Mystery, Psychological, Romance, Science Fiction, Slice of Life, Sports, Supernatural, Yaoi, Yuri, Hentai) for this property.

Expression error: Unrecognised word "span".

Tags:

Media:
Automata is a manhwa written and illustrated by Kim Dazzi.
The human race is becoming more and more dependent on increasingly complex technology and machines; machines that inevitably break down. According to those lucky people who work at ATMT, the best job in the world is to be one of those special people who exists between the human world and the cyber world as "therapists", inserting their consciences into the broken machines via a proprietary interface to conduct the repairs. Such a job is not without immense risk and can result in a person being trapped in the device as an annoying, pitiful bug. Amongst the therapists, there exists a chosen few who have additional power and capabilities and who face the greatest risks and dangers - the Automata.
External Links
Edit
Daum (Official Korean Release)
TappyToon (Official English Release)
Other Sources
Edit
Other Wikis
Edit
References
Edit